What you need to know about car insurance
Car insurance is often the cornerstone of most people's insurance portfolio. It's typically the first type of insurance they ever buy, and that's usually because you're required to have it to drive on a public roadway in most states. 
Outside of health insurance, car insurance is also utilized more than most other other types of insurance because as we all know…accidents happen. And when they do, that's not the time to find out you didn't choose the right car insurance company or coverage. That's why in nearly all cases, we recommend Independent Insurance Agents over Captive Insurance Agents. Our network of independent agents simply have access to more carriers and coverage compared to their captive counterparts. 
Deciding what car insurance coverage is right for you, and which company or agent has your best interest in mind is often the hardest part. 
The information provided here is for informational purposes only. Car insurance coverage and requirements can vary from state to state, so be sure to check your local laws and regulations or speak to a local insurance agent in your state.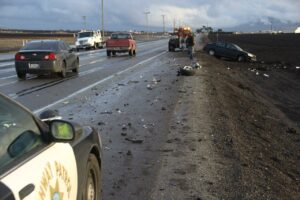 Car Insurance
Don't wait till you have an accident to figure what you need to do.
Read More »