What you need to know about Workers' Comp Insurance
Workers' compensation or workers' comp, is a type of insurance that pays for medical expenses and lost wages due to injuries sustained on the job. These types of injuries are not covered by General Liability or other policies, so a business should carry workers comp to protect themselves and their employees. An injured employee is entitled to benefits regardless of whether the employer was negligent or contributed to their injury in any way. 
The information provided here is for informational purposes only. Insurance coverage and requirements can vary from state to state, so be sure to check your local laws and regulations or speak to a local insurance agent in your state. 
We work with independent agents across the country to find you the best premium and the best coverage. Choosing an independent agency over a captive agency is generally the most cost effective way to find the best insurance coverage options for your business. 
Deciding what workers' comp insurance coverage is right for your business, and which company or agent has your best interest in mind is often the hardest part.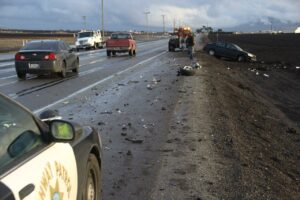 Car Insurance
Don't wait till you have an accident to figure what you need to do.
Read More »